We design, develop and deliver technologies that help ensure your beers, spirits or extracts are the very best they can be.
Case Studies
Challenge! Case studies from around the globe.
Here are some interesting cases where unique solutions to particular problems have been found thanks to our unique expertise.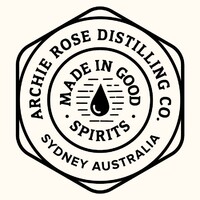 Archie Rose Distilling Company
Founded in 2014 and located in Sydney, Archie Rose Distilling Co. is today Australia's most highly decorated distillery and producer of the
World's Best Rye Whisky!
Their products cover a diverse range of whiskies, gins, vodkas and rums, as well as one-off collaborations, limited releases, and other unique spirits.
Archie Rose Distilling Co. embraces the tradition of authentic local distilling with a bold new global approach.
At the end of 2017, Archie Rose decided to build a greenfield distillery in order to maintain their leading position in the distilling market.
In their quest to be the most innovative in their field and to be able to use the widest possible range of raw materials, Archie Rose called on Meura...
---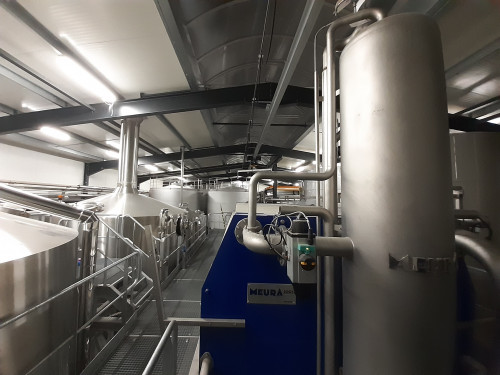 Trappistes de Rochefort
At the end of the 19th century, monks from the Trappist Abbey of Achel moved to the Abbey of Notre-Dame de Saint-Remy in Rochefort, to renovate the abbey which had been demolished after the French Revolution. Soon after, in 1900, the monks started to make beer, but it would take until 1952 for the brewery to produce enough beer to be sold.
The brand name used, "Rochefort", made reference to the nearby village.
They produce the famous Rochefort 6, Rochefort 8 and Rochefort 10 and recently launched the Rochefort Triple Extra.
Today, the Abbey of Notre-Dame de Saint-Remy is one of five Belgian Trappist breweries.
In 1961, the Abbey turned to the Ateliers de Monsville (later part of Meura SA.) and ordered a 100 hl brewhouse to offer the best quality product to the consumers. After more than 50 years working with the brewhouse, there was a need to increase the sustainability of their production. The Abbey decided to invest in a new brewhouse...
---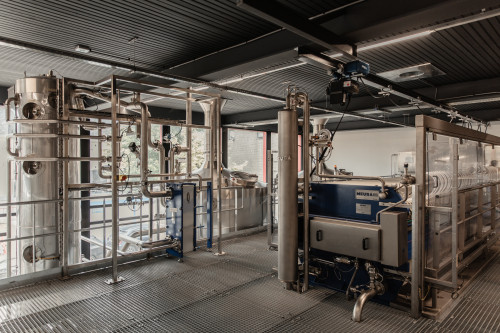 Europe's most sustainable brewhouse, made by Meura!
Located in the Dutch province of Limburg, the Gulpener Bierbrouwerij, which started brewing back in 1825, caught the attention of beer lovers in the 80s by launching a series of special beers, long before craft beer had become 'in vogue'.
With production of 110,000 hl of beer per year, the Gulpener Brewery is an independent brewer making use exclusively of locally-grown raw ingredients (max 25 miles around the brewery) and with an unfailing focus on continuously decreasing their energy consumption throughout the production process.
In 2018, determined to make even greater energy savings in the brewhouse while at the same time increasing their brewing capacity, Gulpener Brewery called upon Meura to develop a technology to help them further enhance sustainability.
---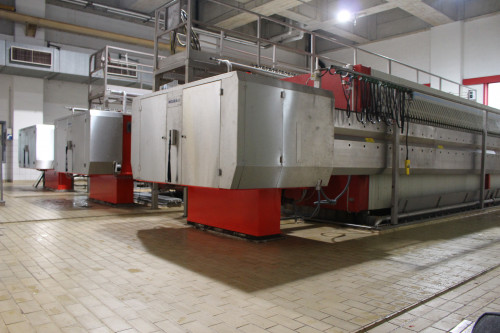 How to increase the capacity of your Meura2001?
Being a partner for so many brewers, Meura is very familiar with the brewhouse challenges they face.
In recent years we have observed the following trends:
1 In fast growing markets, there comes a point when brewhouse capacity becomes a bottle neck in the production process. Installing
a new larger brewhouse takes time and significant investment. A regular request Meura receives from brewers is to study the maximum capacity to which the existing brewhouse can be extended.
2 High gravity brewing has become an industry standard and there is a trend towards increasingly high cold wort density. Consequently, Meura is receiving more and more requests by brewers to support them in achieving high gravity brewing. The ideal case in most situations is to increase wort gravity while maintaining the same cold wort volume for a particular brew. This means increasing the malt/adjunct throw per brew.
3 Syrups are still used in many regions, although we are observing a trend to replace sugar syrups by malt or other grains.

With these trends in the brewhouse process, Meura has developed a set of solutions to support brewers:
---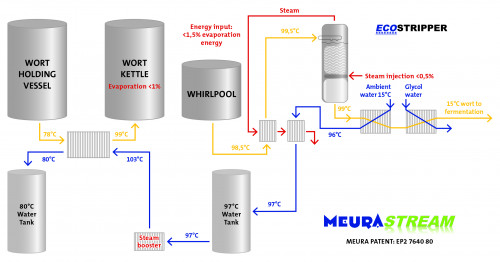 Meurastream GREEN!
Since its introduction in 2014, the Meurastream has met with immediate success, with today over 20 brewhouses operating with this exceptional technology. This energy concept enables brewers to reduce the thermal energy by about 52% compared to a brewhouse without energy recovery on the wort kettle and 35% compared to brewhouse equipped with a vapour condensation technology on the wort kettle. Furthermore, the excess hot water production is reduced by about 59%.
In 2020, Meura is launching the Meurastream GREEN. The GREEN version enables to decrease the energy consumption peaks, which makes it more compatible with renewable energy sources (possibility to operate the brewhouse with a carbon neutral resource) and to reduce even more the excess hot water!
---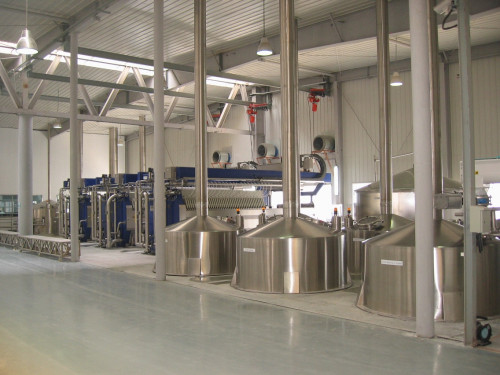 Meurabrew: brewhouse of the future!
In the last two decades, major advances in performance have been achieved in batch brewhouses mainly by using fi ne milling technology. Despite these improvements, breweries keep asking for further productivity increases together with a reduction of utilities consumption and waste disposal. The likelihood of further improvements using the current method of batch brewing is limited. Only a conceptual change can respond to the current and future demands of the brewing industry. In 1998, Meura, Traditionally a Pioneer, thus started a research programme to develop a continuous brewhouse, called the "MEURABREW". The first industrial plant was successfully started up in May 2007. A second plant was commissioned in Suzhou (China) in April 2008. And several other projects are under discussion.
HISTORY OF THE MEURABREW DEVELOPMENT
In 1998, Meura started the development of the continuous brewing concept.
A complete pilot plant was installed in 1999.
Based on these successful pilot trials, Meura's engineering department began designing an industrial plant in 2004. With information gained, it was possible to start looking for a "first mover".
In 2005, the discussions started with Jan Martens in Belgium, leading to an order in June 2006.
The first operation of the Meurabrew on an industrial scale of 200 hl/h wort (up to 20°P) took place on12 May 2007. And in January 2007 a similar order was obtained for a plant in Suzhou (China)...
---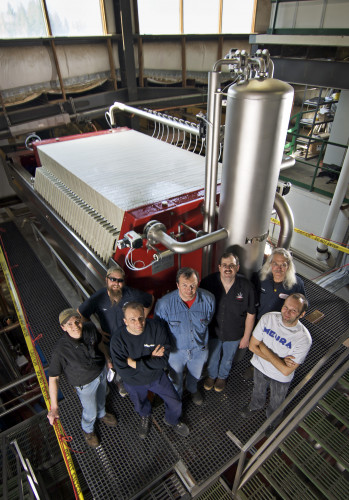 Alaskan Brewing Company
In 1986, the Alaskan Brewing Company (Juneau, Alaska) opened, becoming the 67th operating brewery in the United States. Alaskan Brewing Co handcrafts some of the country's most award-winning beers in one of the most majestic settings on earth. Their products have brought home more than 100 major medals and awards, almost half of which are gold.
With no roads connecting the coastal community of Juneau to the rest of the United States, everything arrives and leaves by water or air and the weather always has the last word. At Alaskan, the brewery has relied on innovation to grow as a company without adversely affecting the local environment...
---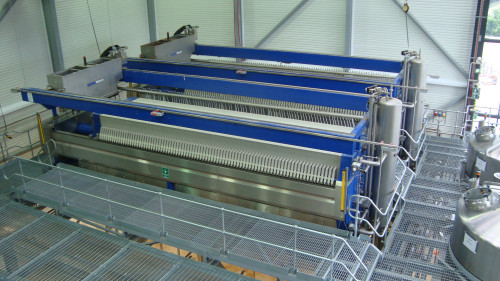 Irish Distillers Pernod Ricard
IDL's core product is the famous Jameson Irish Whiskey.
Indeed Jameson is the No. 1 selling Irish whiskey in the world, a consistent award winner and a truly global whiskey brand. Loved for its great smooth taste and style, Jameson is sold in over 120 countries worldwide. Irish Distillers is a subsidiary of the world's co-leading wines and spirits company Pernod-Ricard S.A. (see HISTORY below).
In 2008 the distillery contacted Meura to perform some trials with raw materials. Meura, supported by its R&D Center Meura technologies, carried out a three-day trial and analysis that yielded very good results. After these tests, convinced by the Meura 2001 technology, IDL asked for a quotation for a brewhouse however the project was put on hold due to other priorities.
---

A kvass concentrate plant for Coca-Cola!
If you have travelled to Russia, Belarus, Ukraine or the Baltic states you have certainly discovered a typical local drink called "Kvass". Kvass is a fermented beverage traditionally made from black rye bread. With an overall alcohol content of 0.05% to 1.0%, it is classified as a non-alcoholic drink by Russian standards.
In May 2008, Coca-Cola launched its own brand of kvass in Russia, "Kruzhka i Bochka", with a unique taste and aroma of crusty rye bread. "Kruzhka i Bochka" combines the traditional taste of kvass with the high quality of the Company's beverages. Coca-Cola was the first foreign company to make an appreciable entrance into the Russian kvass market!
---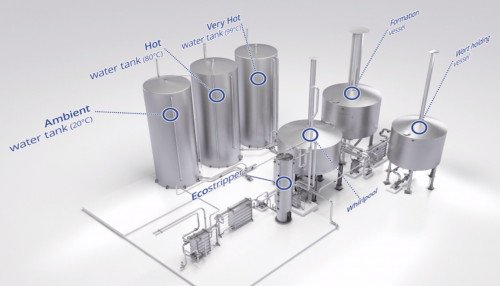 Meurastream
Conventional brewhouses, even those equipped with energy recovery by vapour condensation on the wort kettle, still have significant steam consumption and over-production of hot water. Over-production of hot water has become a problem for many brewers in the past 5-10 years in particular. As the industry is trying to reduce the water consumption in the overall process, the extra hot water produced in the brewhouse cannot (or only partially) be used. Often the hot water tank in the brewhouse overflows daily, which represents water and energy loss.
With this reduced steam use and hot water excess in mind, Meura has developed and patented a new concept, called the "MEURASTREAM".
The principle of the MEURASTREAM can be implemented in a batch brewhouse or a Meurabrew (Meura's continuous brewhouse) alike.
---
www.youtube.com/watch?v=7GC5DpMG59s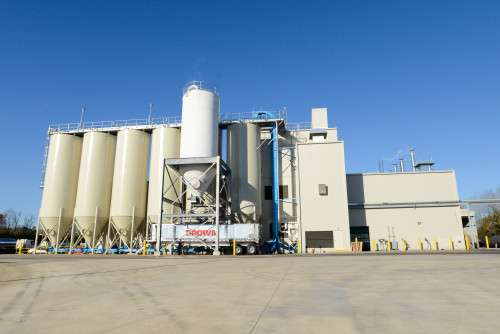 Meura's technologies in the malt extract industry!
Besides being famous in the brewing world, Meura is also the market leader in brewhouse technology for the malt extract industry.
The global demand for natural sweeteners and colorants extracted from malt, barley, oats, rye and wheat and from other cereals is continuously increasing. There are many malt extract applications in the food & beverage, pharmaceutical and dairy industries.
Malt extract is a natural product and has a key role to play in today's trend for natural and healthy food.
---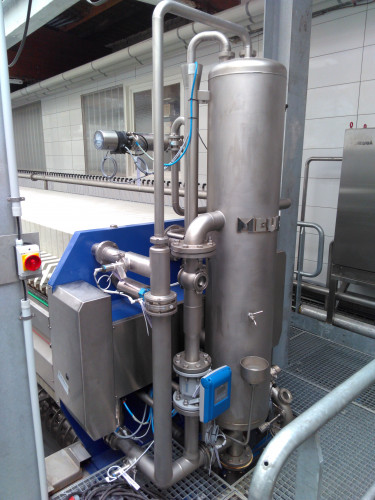 Aspera Brauerei, Riese GmbH
The Aspera Brauerei Riese GmbH is a family run business founded in 1948 in Mülheim an der Ruhr, Germany.
In the beginning, Aspera only produced Roasted Malt Beers and Extracts (Röstmalzbier). Today, they are a leading producer of Roasted Malt Beers / Extracts, Caramel, Brewing Colorants and Brewing Syrups, and all types of liquid sugars and blended syrups.
Still a family business, Aspera is currently in its third generation.
Aspera Brauerei Riese GmbH supplies high-quality products to both large and small customers worldwide. Aspera Roasted Malt Beer is in fact a concentrated beer made with roasted malt as the main ingredient. For the last twenty years, Aspera Brauerei has set up partnerships with local breweries for the production of the coloured beers. The filtration, stabilization, evaporation and filling took place at its own facilities.
---